Security plugins have a special place among other WordPress plugins. Here are the best plugin recommendations to help your WordPress site keep it secure.
WordPress Plugins You Can Use for Security
Here are some security plugins you can choose for your WordPress website:
1.1. iThemes Security
iThemes Security security plugin secures more than 900,000 WordPress sites worldwide.
The strength of Themes Security is in detecting malicious plugins, outdated software and weak passwords.
iThemes Security is available in free as well as paid versions.
2. Wordfece Security
More than 2 million active users use Wordfence to protect their websites. 2 million active installs show the highest figure for the WordPress security plugin category.
So, what does Wordfence offer you? For the free version; You add a firewall that blocks various security threats, real-time monitoring, themes, plugins, file scanning, and more powerful login options. For those who want to buy Wordfence's pro skate, the developer offers a special discount to people who sign up for more sites.
3. SecuPress Free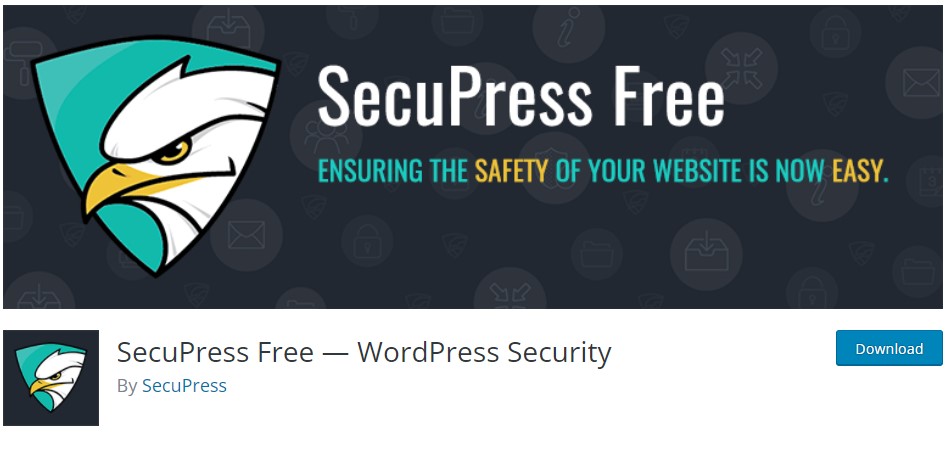 Another WordPress plugin is SecuPress Free. It is clear from the name alone that this WordPress security plugin is for free. Although it's free, that doesn't mean it doesn't offer high quality. We can say that this security plugin has been installed by over 10 thousand WordPress users.
What features does SecuPress Free offer? Some of the main features are IP blocking, firewall, security alert, malware scanning and geolocation blocking.
Moreover, the WordPress security plugin also offers security key protection, blocks malicious bot visits, and provides PDF security reports, malicious plugins and theme detection. There is also SecuPress Pro for those who want more security features.
4. Defender Security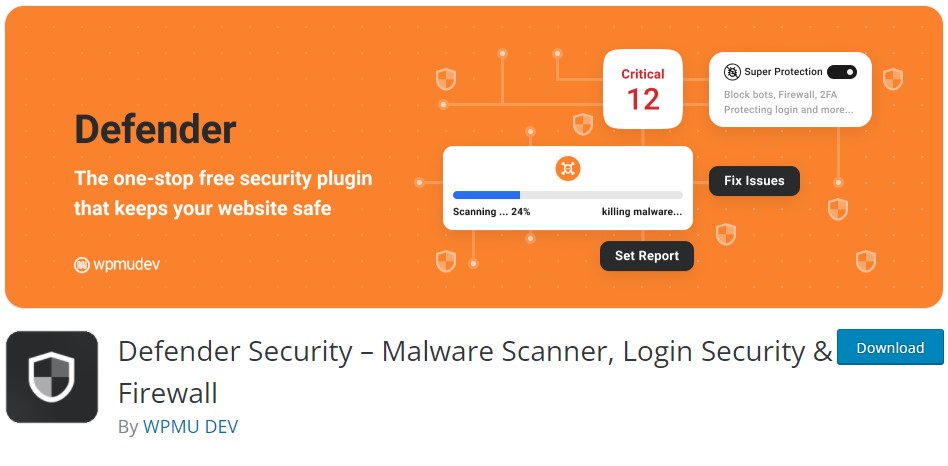 Defender Security is one of the best WordPress plugins. It is a security plugin released by WPMU DEV in 2017 and has been installed more than 8,000 times. Also, this plugin is available for free on the official WordPress website. Defender offers the following security features: Google two-step verification, unlimited file scanning, login screen masking, IP blacklisting and much more.
5. Google Authenticator
There are many hackers on the internet that can break your blog or website. The solution is to set up a multi-layered gateway and you can implement it with Google Authenticator. This WordPress security plugin allows you to install two-factor authentication on your smartphone via Google Authenticator. The login page gives you access to your blog or website. Ideally, only you can access the entrance.
6. ShieldSecurity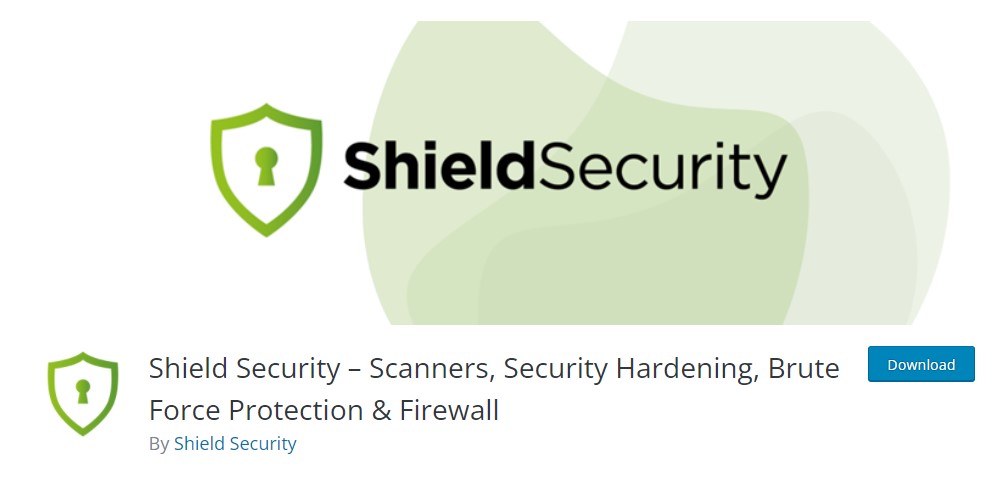 Another WordPress plugin is Shield Security. This plugin does not notify the users too much. Instead, it directly solves the security problems that occur on the website and informs them according to the time specified by the user.
The free version of this plugin offers many features from automatic IP blacklisting, two-factor authentication, spam comment blocking, reCAPTCHA, firewall, and automatic update checking.
7. All In One WP Security & Firewall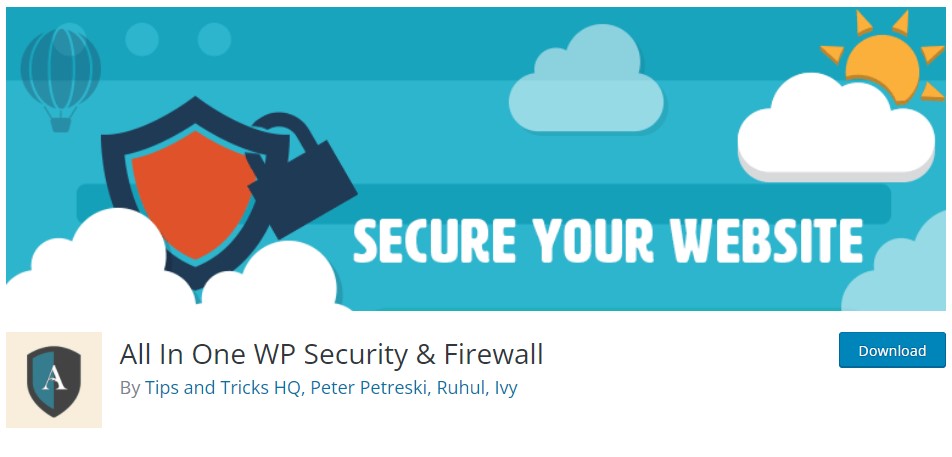 Another popular WordPress plugin is All In One WP Security & Firewall. The number of active installations of this plugin has exceeded 700 thousand installations.
So what makes it so popular? The first reason is that it's free. Unlike previous plugins that also provide a pro version for additional features, the All In One WP Security & Firewall plugin is 100% free. Even though it's free, that doesn't mean it's lacking in features. All In One WP Security & Firewall's main features are:
Login security
User account security
User registration security
Database security
File system security
Blacklist function
Security scanner
Comment spam security
8. WP Bruiser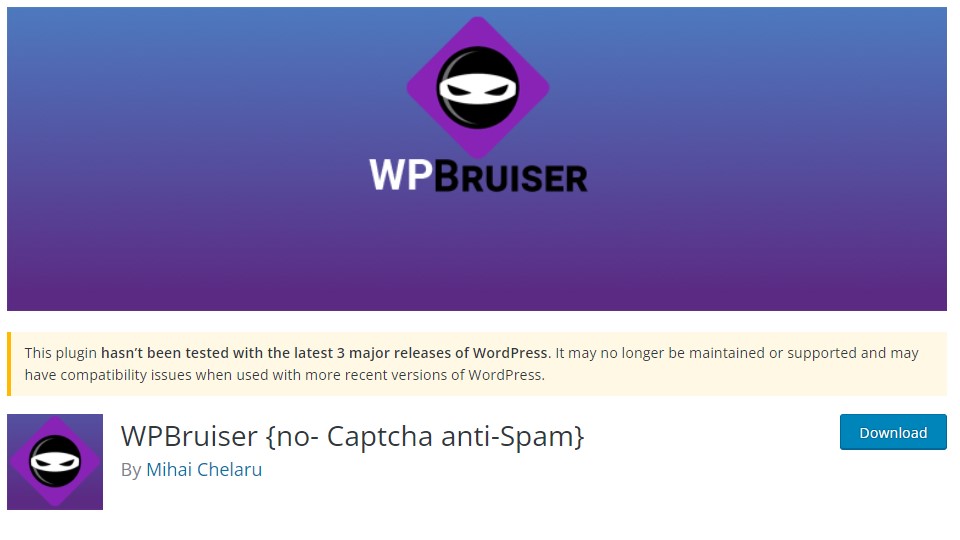 This WordPress security plugin protects your website from spam comments. It also protects your website from spam bot logs and various attacks. In this way, your website is protected from unwanted comments, spam, registrations and logins.
WP Bruiser also allows you to automatically block IP addresses. Also, installing this plugin will not affect page load time. Most importantly, this plugin is available for free on WordPress.
9. Akismet
Akismet is one of the most important WordPress plugins. When it comes to spam attachments, of course, Akismet is the best. Over 5 million WordPress users have trusted Akismet to protect their websites. This plugin automatically detects spam in the comments column on your website.
Akismet is also among the security features of Jetpack, another WordPress plugin that offers you various solutions. It is effective in every sense, from security to website performance optimization.
10. Loginizer Security
The mainstay of Loginizer is to protect your WordPress website login page by limiting the number of logins. Some attacks prevent hackers from trying to break into a site by trying a combination of passwords on the login page.
We have come to the end of our WordPress plugins article. If you need different plugins for your web page; You can visit Tudihub site, and find the plugins to suit your needs.